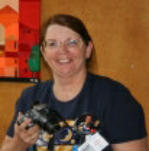 For more news and
interviews, go to
Sue's / John's
André Rieu fans
Harmony Parlor
fan web site.
Click
HERE
.
Sonja's dormant
Translations
web site
(2002 - 2008)
contains more
information.
Click HERE.
The Maastricht webcams.
Hotel DuCasque replaced the aging webcam in July 2014.
Please click HERE to see the images of the new high quality webcam
facing the Vrijthof square in Maastricht.
Since November 2018 café/restaurant "Piepenhoes" added another webcam
overlooking the river Meuse, their own outside terrace along the river, and the ancient Servaes Bridge.
Images of this webcam are on the same page.
last update: July 26, 2021
Location of visitors who ever visited this website.
Currently a few fake Rieus are misleading the fans on Facebook, Twitter, Instagram, Pinterest.
Be sure that the real André Rieu never writes messages to fans on Facebook, via PM or otherwise.
He'll never ask for money or whatever. He has no adopted son, he does not announce concerts or
Meet and Greets on Facebook. The right information can be found on his official website:
www.andrerieu.com.
So please report and block these fake persons. Instructions (from André's Facebook page) how to
do that, click HERE.
Click on the maps to see where our visitors come from (past 24 hrs).
Announcement by André Rieu on YouTube, April 30, 2021.
The July concerts 2021 on the Vrijthof in Maastricht will be postponed again, to 2022.
Tickets remain valid for 2022. For more information: https://en.vrijthof.info/
Click HERE for the rescheduled dates on this website.
June 4, 2021.
Interview at NPO 1, Dutch TV,
program: OP1.
Great news! Due to relaxed
corona measures, André
and his orchestra will start
rehearsing and recording a
new CD, on Monday June
7th 2021.
Click on the picture.
June 7, 2021.
Just a gorgeous photo!!
After 15 months of corona lockdown, André started the rehearsals and recording a new CD in the studios
again, with the entire orchestra. This is a picture which makes us so happy!! Click on the photo.
July 2021
Pierre's company "Piece of
Magic" presents a new
cinema movie
"Together
again"
, which will be shown in
many countries on
August 28 and 29, 2021.
Only one weekend!!
Please check André's official
website under "cinema" and
you can sign up for a newsletter.
Or just click on the
picture at the right.
June 10, 2021:
Government's announcement:
The Netherlands are lifting the Covid measures from June 26, 2021. (and the world will follow soon).
André is overjoyed and created this very funny video clip! To read more: Click HERE.
July 8, 2021.
Tower Festival in Weert, Limburg.
An amazing performance!
Frank Steijns, carillon,
Huub van der Lubbe, Linda
Smeets, vocals,
Rob Mennen, piano.
Click on the picture.
Photo credits: Marcel van Hoorn.
July 4, 2021
Two André's: best friends.
André van Duin speaks about
his friendship with André Rieu.
Click on the picture
July 2, 2021.
Shownieuws, Dutch TV.
André is overjoyed to be
back at work again.
Click on the picture.
July 15, 2021
Article from "the Telegraph".
André Rieu:
I cry for Limburg.
Currently the province of
Limburg suffers from flooding
by some big rivers
(Rhine, Meuse, Ruhr).
Read the article in the
Harmony Parlor blogspot,
by clicking on the photo.
We added a video of the
1995 floods in Limburg.
July 17, 2021.
Dutch TV images about the
flood in Limburg. André is
making sandwiches for the
workers.
A combined video of
RTL Boulevard and
Shownieuws
with English subtitles.
Click on the picture.
June 29, 2021.
Recently we found a small article in the
Limburg paper about André Rieu and the
Maastricht dialect.
His favorite dialect word is:
Verpópzak!
(It is not known in the proper Dutch
language). On our website we posted a
video where you can hear him say that word
which he translated into "flabbergasted".
Watch the video at 6.45 min.
Click on the picture.
June 29, 2021
Rieu and the
Maastricht
dialect.
the Limburger.
Click on the picture.