www.andrerieumovies.com
www.andrerieu-fans.com


Love in Venice
Video Clips
November 2014:
Release of CD/DVD/Blu Ray "Love in Venice",
10th anniversary, Live in Maastricht.
André promotes his new album with 18 funny video clips in a row, recorded around his castle or on the Vrijthof Square in Maastricht. Duration video: 20 minutes.
Wonderful memories of the July 2014 Vrijthof concerts.
The new album is for sale via André's website www.andrerieu.com .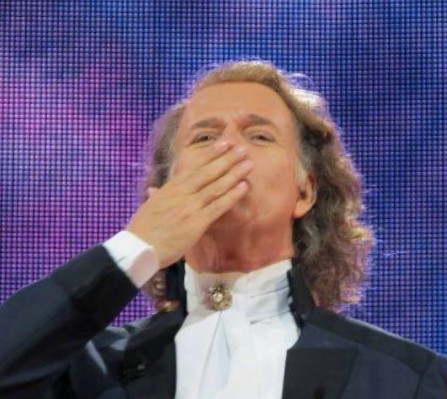 1. O Sole Mio 10. La Danza
2. Volare 11. Maria Mari
3. Les Gondoles à Venice 12. Tiritomba
4. Bella Tarantella 13. Lagunen Walzer
5. Santa Lucia 14. That's Amore
6. Azzurro 15. Vieni Sul Mar
7. Love in Venice 16. Serenata
8. Mama 17. Barcarole
9. La Gondola 18. Buona Notte Bambino
Thank you for loving my new album!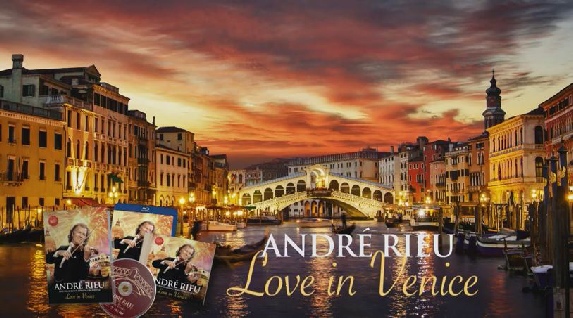 November 2014:
The new album landed on the first place in the official UK Classical Charts Top 10. Second place was Rieu Royale and fourth place December Lights. Three Andre Rieu albums in the Top 10!
In the USA Andre Rieu landed on #2 on Billboard's Traditional Classical Chart.
Read the article in the Harmony Parlor, click HERE.