www.andrerieumovies.com
www.andrerieu-fans.com


Tietjen and Hirschhausen
30 October 2014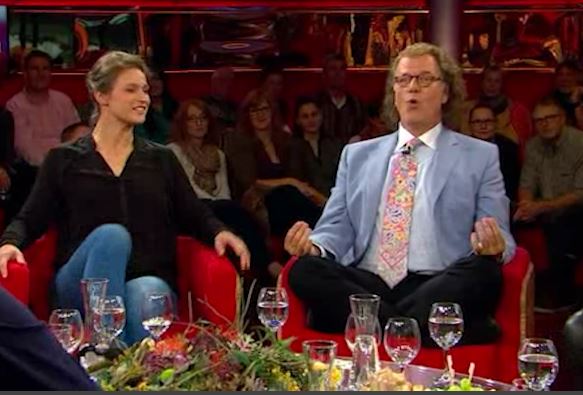 Britta Heidemann (German fencing champion, speaks fluently Chinese) and André talk about their first China experiences (in April 2014). The translation of this part of the broadcast was a worldwide cooperation by Ineke, Alice (for the Chinese spelling), Kathy S. and Elke F, (for the German understanding), John for editing the English and Ruud for the technical aspects. Wow! What a team!
This is what Alice Leung commented in our guest book: Thanks for all the interesting videos Ineke! It's nice to hear more about what André thinks of the concerts held in China. Here's a video of the Chinese song they performed in Taiwan. It's a very popular song sung by a lovely singer Teresa Teng, who passed away at early age, I could imagine how touching and emotional it was when they heard the music start, and you could hear, the audience all sang along. I know this song too.
To read (and hear) more about the Asia tour in April 2014,
click HERE to go to our website page.