www.andrerieumovies.com
www.andrerieu-fans.com


Charity Live TV broadcast against cancer
March 27th 2013
Together against childhood cancer.
On March 27th 2013 Dutch television aired a Live TV Charity Show in order to raise funds for the building of a new children's oncology hospital. Currently the only children's oncology centre in the world is the St. Jude Children's Hospital in Memphis, Tennessee, in the USA. It was the dream of the Dutch oncologist Rob Pieters to have such a hospital built in the Netherlands. Many well known Dutch artists participated in this Live broadcast to persuade the viewers to buy bricks for the new Princess Maxima Hospital.
André Rieu already is an Ambassador of the Limburg Cancer Research Organization, and rehearsed in his studio in Maastricht with young violinists and saxophone players, for his contribution to the broadcast.
Running time: 6 Minutes 9 seconds
If you have trouble watching the above video, click here for instructions.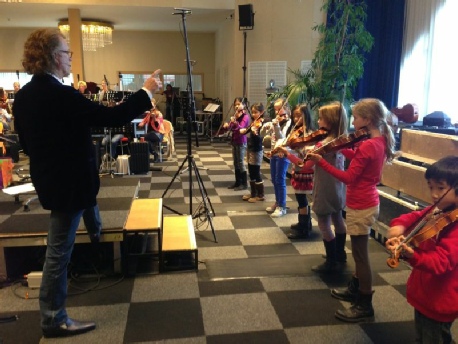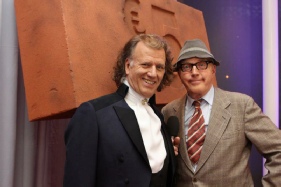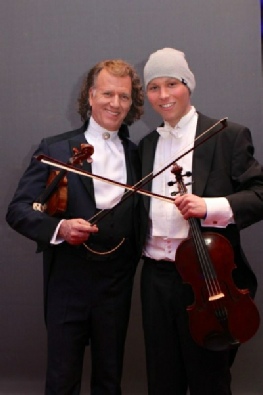 Back stage André Rieu met comedian André van Duin (in his character as Mr. Wijdbeens).
The young and talented Hessel Moeselaar played his violin together with André and the Johann Strauss Orchestra.
As a result of the TV broadcast more than
3,5 million Euros were raised for the new children's oncology hospital.