www.andrerieumovies.com
www.andrerieu-fans.com


Jean-Philippe's book
The Discovery of the Freedom: Me, you, us. Dec. 2012.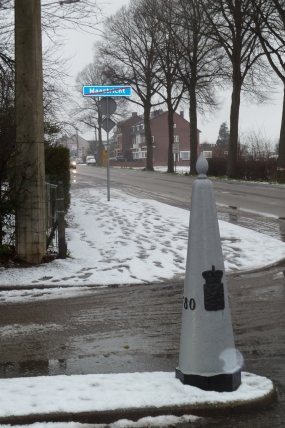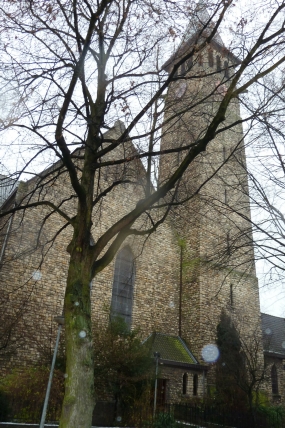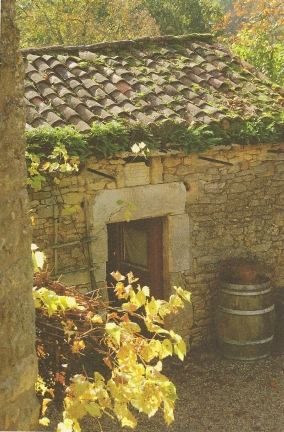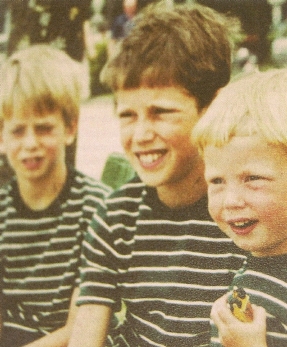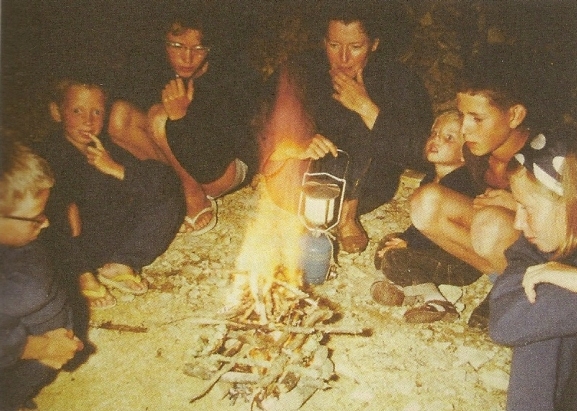 MAASTRICHT DICHTBIJ: November 29th 2012
BOOK BY RIEU ABOUT RIEU.
Everything you like to know about the life of the younger Rieu's? Jean-Philippe Rieu, the brother of, has written a book about that. In 167 pages he gives an insight into the key moments of his life. About his childhood, his cooperation with André Rieu (1998-2004) and about grandma Troedel (who lived in their parental house and passed away at the age of 102).
"The Discovery of Freedom: Me, You, Us",
is the title of the book by Jean-Philippe Rieu which will be available via his e-mail
jpr@jp-rieu.com and in the more prominent bookstores, as from December 2012. (English version as from July 2013).
"The beauty, the amazement, the joy, the possibilities, the adventure and mystery, which I sometimes discover in a hallucinatory manner in the space of each moment, I like to share in love, warmth and respect for and with anyone", is how Rieu summarizes the contents of the book.
Jean-Philippe Rieu (1956) is an artistic and enthusiastic centipede. He is a composer, conductor and musician. He directs and produces DVDs and CDs, writes children's books (his last one "Marie" has since been released) inspires the industry with motivational meetings, devises and conducts with others a grand project (called 'Raywaver') in the field of alternative energy extraction by means of vertical axis wind turbines and he now has bared his soul in "The Discovery of Freedom."
The book about his life is peppered with short anecdotes, picturesque impressions, sharp analysis and dreamy reflections, illustrated with colourful poetry and typical photography from the family album. He writes about his childhood, grandmother Troedel, his high school, the first holiday alone with his older brother André in the Dordogne (France), the 'three-brothers-concert', the concerts with his father in Berlin and Leipzig, the conquest of his beloved Marga, the discovery of his own paradise in Le Soulelial in the French Dordogne, over 6 years of intense collaboration with his brother André, his role as a young father, his children, love, the rural everyday life in France and the beauty of nature and what all this together does and did to him.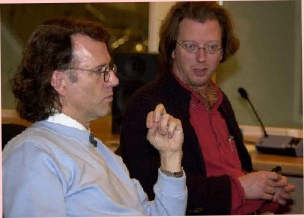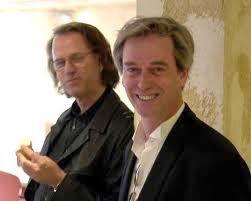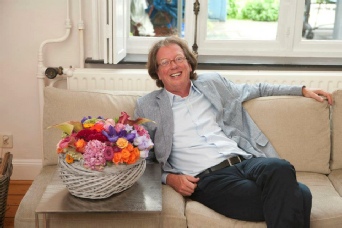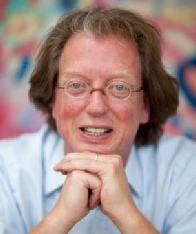 Article from the Limburg Paper, Dec. 8th 2012.
Jean-Philippe Rieu autographs his new book "The Discovery of Freedom, Me, You, Us", an inspiring book which is written as a component of his inner path to the growth in consciousness which has created a great source of inspiration and creativity in André Rieu's brother. "This road continues on forever and never ends," says Jean-Philippe Rieu. "During the writing, the words, thanks to my feelings, automatically appear on paper . These caused me reconnect with the magical inner child in us. "
Jean-Philippe Rieu does not only communicate with music and images, but also through the spoken word. He writes, amongst others, texts for his songs and choral works. He is inspired by a smile, a flower, a child, silence, nature, love, sorrow and astonishment. It is his ability to dare and view a different perspective, often with an unexpected insight.....
Ineke's words, February 2013:
I read the book and I selected a few fragments to translate and post on this website with permission of JP. On Jean-Philippe's request I shortened the fragments to maintain the surprise of the entire book.
This is my impression:
The book reflects JP's wide range of talents. The Rieu's are surely a gifted family. Jean-Philippe is a poet, a painter, a philosopher, a writer, word-magician, a romantic with sensitivity for a spiritual way of living, a dreamer, a musician, a filmmaker, a composer, a performer, a family man, a writer of children's books, a story teller, an artist, but also a construction worker and a businessman (wind turbines). He calls this book an ODE TO LOVE.
Because of the many poems, spiritual chapters, double meanings of words, and several languages (French, English, Dutch) it was very difficult for me to translate. Fortunately, John assisted me with the language, as usual. I think we can never transfer the atmosphere of freedom of this book. Nevertheless we have tried.
Jean-Philippe offers the readers of this web site the opportunity to order the book via
jpr@jp-rieu.com, mention: DOVDV. The first 100 orders before June 2013 will contain a personal autograph. The book is released in Dutch and German. The English version will follow in July 2013. But you can pre-order it right now on JP's e-mail.
Reveal.
(This introduction was written in the Rieu's French rural village Le Soulelial (Dordogne, France) in September 2011).
"My dear three children, my dear reader,
For almost fifty years I have been asking myself questions. And for almost fifty years I have been yearning to have them answered too.
Our house in the French Dordogne area was built in the 14th century in a place called "Le Soulelial." In the local dialect this means "Under the sun". It seems as if this sun is the spotlight and stage which allow me to her and see "the secrets of my soul". It is as if this place with this sun is extending me the discovery of the freedom, and to publish.
The answers to my questions will come naturally.
I compose, love, write, film, listen, direct, produce, perform, sing, play, do nothing, initiate and much more, because I cannot do anything else.
That's why I do "it" and "that" gives me endless joy. And it is this joy which I like to share with you".
With Love,
Jean-Philippe Rieu,
Le Soulelial, Sept, 2011.
Bathroom
With two cartons of Camel cigarettes André again enters the car. We had not even left the parental home in Maastricht three minutes ago, when he stops next to the Theresia Church, two minutes before the Belgian border indicator. "Now we have enough for the first few days", André says, giving me the cartons and asking me to open a package and light a cigarette for him. "Take one yourself if you like".
And so starts the ultimate feeling of freedom. Smoking, driving, deciding for ourselves when we continue or when we stop. André is 21 and I am 14. As forerunners, we are going to our refurbished wreck in the Dordogne. It has a new roof. André and I are going to build a bathroom behind the house. With our grey Peugeot 404 we are going ahead of the troops with all the instruments. The harp on the roof, wrapped up like a mummy on the luggage rack. On the back seats my brother Robert's cello, in a big black case like a sarcophagus. Next to it André's violin, on the floorboard my saxophone, the boot, or trunk, full of furniture and clothes and my piano in the trailer. No food or drink between the front seats, just Camel cigarettes. We moved the front seats far back, so that in a way we are lying in sort of massage armchairs. Headrests at the proper positions. Let her rip!!!
In the Dordogne we swap the Camel cigarettes for yellow corn-paper cigarettes. A sort of failed cigars which need to be relit over and over again, or which you do not light anymore and let hang out of your mouth like a pencil shaped piece of chewing tobacco. Tough looking, because the local farmers do the same.
We fill our days by buying materials and building our "bathroom". My parents have no technical skills at all and their renovation skills go no further than repairing the leaky roof. André and I ask our friends, who also have renovated a wreck in the Dordogne, how to get the job done. Digging foundations, mixing concrete, laying bricks, soldering taps, and fitting pipes and drains. A septic tank, gas water heater, roof covering, tile slats and roof tiles. Little by little we spend the afternoons and the evenings with the "local" youth, who came here from Paris to be with grandpa and grandma during their holiday. We attend village festivals. Party halls, primitively neon-lit locations with formica tables and paper garlands in the French tri-colors, transform an intimate cave into something special. We are becoming one big WE. In the local pub we have breakfast together and take all the time in selecting which village feast we'll attend today. It really does not matter at all where we go. The most important thing is, that we are together. This first summer we are so long in the Dordogne without parents that we feel the need to firmly establish bonds with all the families in the village. The entire Saint Laurent La Vallée, which at that time consisted of 350 inhabitants, and now just 150; the mayor, council members, everyone belonged to the "club". The pastor of the medieval church joined us after our "Three Brother Concert" . On days when there were no village festivals he even offers us the vestry as an alternate party location. The mothers of the village provide the catering and the "daughters".
Theresia Church, Maastricht.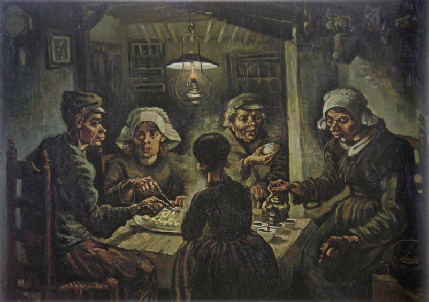 Above: Robert, André, Jean-Philippe (1958).
Left: Le Soulelial.
Below: from left to right: Robert, Jean-Philippe, Cilia, mother Alice, Gaby, André, Teresia (Dordogne, 1963).
Three brothers concert
In the middle of this endless holiday, we give a concert. Robert followed André and I in travelling here. The concert by three brothers in the village church. We drag the piano in a cart behind a tractor to the church. We have not touched our instruments in more than a month. We have cement-, fibreglass-, beer- and caressing hands. What will we play? A few pieces of the Schubert trio and the rococo variations we have played before. The program is too short and that's why I write a few more pieces.
The Dutch boys, who assist with the tobacco crop, picking fresh green beans, building a bathroom, are now performing a concert! Piano, violin and cello. And they play their own compositions! Of course every seat and bench in the medieval church is taken. Of course the entire village is present.
During the final applause I see a few mothers disappear. They return with glasses and bottles of champagne. When the bottles are empty we all go to the only village pub. Of course we drink till the sun rises. Everyone treats us. The bar earns the same amount of revenues as they would during the yearly village festival. Of course the local beauties are around us the entire time. We are heroes. We have been invited by every farm. We don't need to cook anymore. Every time there are truffles, champagne and foie-gras as an appetizer. Homemade! The farmer's wives are making fantasies come true. Many times I see the lord of the manor, a boorish farmer, even before the appetizer, sound asleep, snoring on his arms between the plates on a nicely set table. The farmer's wife serves us the most beautiful and wonderful delicacies from her secret pantry.
What a joy, what a weird film. I am learning to appreciate the best food of the best kitchen in the world. What the farmers wives in the Dordogne normally save for their festivities, is served to these three boys, each day, afternoon and evening, day after day. Green beans, fresh from the garden, with pink chopped garlic, in home-made butter. Home-made bread with fresh walnut pasta and artichoke hearts. "Locally raised" geese legs and the best wines. Heaven on earth.
André's mission
First with my father André and later with my brother André, I travel the world as "makers" and "deliverers" of music. To have everyone enjoy the music is my brother's wish. That music with which we have been raised, has in part, been degenerated to a plaything of the elite. That music, that language without words, was created to be shared with everybody.
We wait for no one because no one waits for us and the mission must be completed. So with his first earnings my brother right away buys private air planes. Private drivers, buses and cars are at the ready for us, so that we are not dependent on anyone. A conscious choice. Like no one else he has experienced how narrow the edge between having nothing or something can be .
During our Camel-cigarette holiday, André was for a while, a gas (petrol) pump attendant in a village a little further on. To his amazement he discovered that by being nice to the customers he receives more tips than the grumpy owner who just fills his customer's tanks without interest. From those profits we are going to party.
André believes in his mission. He persists and finally, after many, many rejections by "the big record companies", he finally gets his chance in our small country. Immediately he scores a hit. An offer for a multiyear record contract by one of the big record companies follows, with the remark: "Just be happy with this, because you'll never again receive this much appreciation in your life ". They definitely do not believe in his mission! André refuses to sign and goes to neighbouring Germany where a clever marketer from the same record label does see the gap in the market which André is seeking to fill. He offers him what André expects from someone who believes in him. The André Rieu office in classical Hamburg is soon a reality. Every morning we casually fly the private jet from Maastricht to Hamburg to implement "the plan" and conquer the rest of the world.
The concert tours grow steadily in Germany. The rest of Europe and the world follow. We compose, make new films, DVDs, CDs and explore new markets like Japan, Mexico, USA and South Korea. André and I take the lead. We sleep no more than two to three hours a day.
There I have the same feeling as when I was three years old, assembling all the children on my tricycle for the puppet-show in the garden.
We are all out for André's mission and we see the results sharply before our eyes. We take on a lot simultaneously. Our efforts, aimed at an intuitively worn constructive goal, give pleasure and energy. Whatever does not immediately appear as a success, seems to be necessary as experience in order to have something else succeed. The dream becomes reality and is shared with a lot of people.
With the speed of the private jet, with which I fly around the world, I am shocked by the feeling of how I am losing contact with myself and my loved ones. Suddenly I see a vision: On the table of "The Potato Eaters"(famous painting by Vincent van Gogh) there are a laptop, three Blackberries and five iPhones. Everything within me is spinning. I balance myself and try to find my tightrope walker stick. Am I crazy? Am I going crazy? Which choices do I make? Do I allow my loved ones to disappear from my life?
The distance between André and me is growing. The temptation to be more independently creative beckons. That is why there seems to be no room within our teamwork. In the summer of 2003 we record the CD "Romantic Paradise" and in Tuscany we tape the TV film "Paradise" (Live in Tuscany), which shortly thereafter receives a Golden Rose Nomination.
The strength in the beginning of our teamwork was that we only need a few or no words at all to understand each other. That same strength is now becoming our distance. We seem to be needing words now to understand each other. Words which we cannot find, a language which we do not speak. The distance between me and my brother is a fact. In January 2004 we terminate our teamwork.
This is the end of the book fragments.
To read more about the Rieu family, click HERE. This page was published in the Privé magazine, in February 2012.
Jean-Philippe (56) is the fifth of six children by parents André Rieu senior and mother Alice. (Cecilia, Teresia, André jr, Robert, Jean-Philippe, Gabriella). He is married to Marga, has three children and lives part-time in Limburg and France.
Every end is a beginning.
Every beginning starts NOW.
JPR.
TV interview with Jean-Philippe Rieu on Limburg TV.
The Potato Eaters, by Vincent van Gogh.
What I know about women….
On the occasion of Mother's Day in Australia, the Canberra Times had an interview with André on May 12th 2013.
André had never talked much about his mother and his parental family, but since Jean-Philippe wrote a book about the Rieu family, we think André became more open about his parental family too.
Click on the picture to read the full article in the Canberra Times.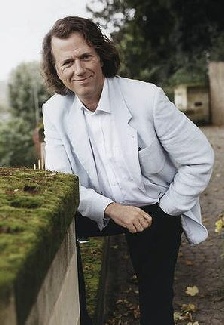 If you have trouble watching the above video, click here for instructions.
The Discovery of Freedom,
by Jean-Philippe Rieu.
On January 9th 2014 we received a message by André's youngest brother Jean-Philippe. A year ago he gave us permission to translate and post a few chapters of his book about the Rieu family, for our website.
This is what he wrote to us: "The English translation and publication of my book: "The Discovery of Freedom" will be there soon.
It took some time, but now it will be released soon. I'll keep you informed. It is translated and published for the USA, Canada and the UK".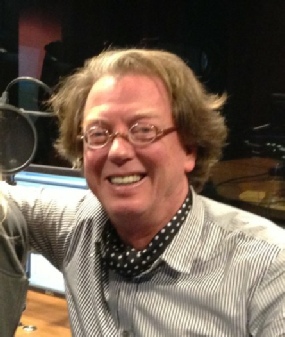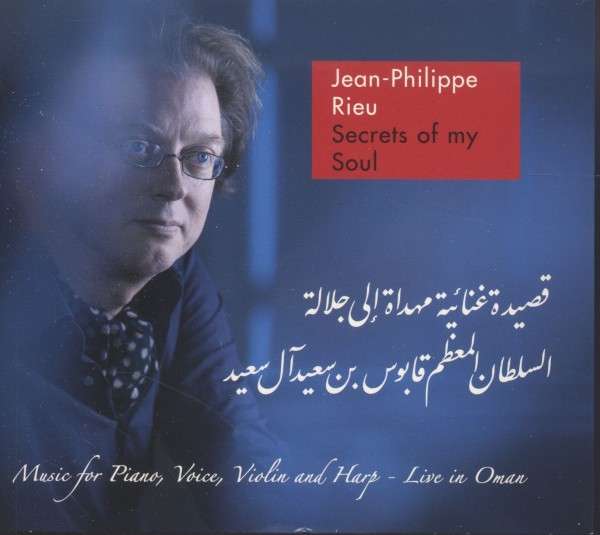 The CD "Secrets of my Soul" is based on the concert given on the 14th of December 2009 in the Al Bustan Palace in Muscat, Oman.
MUSIC.
Jean-Philippe Rieu is a many-sided musician who greatly values musical, creative independence. His primary guide is his heart. Jean-Philippe Rieu composes, orchestrates, conducts, produces, plays the piano and sings. He has written music for symphony orchestras, soloists, choirs, cabaret singers and a wide variety of ensembles. He mostly writes his own lyrics. He prefers to also conduct and produce his own compositions when they premiere. Do you like to hear Jean-Philippe's music and his CDs, go to his web site: www.jp-rieu.com. You can select English language.