www.andrerieumovies.com
www.andrerieu-fans.com


In Memoriam
Susan and Howard Horder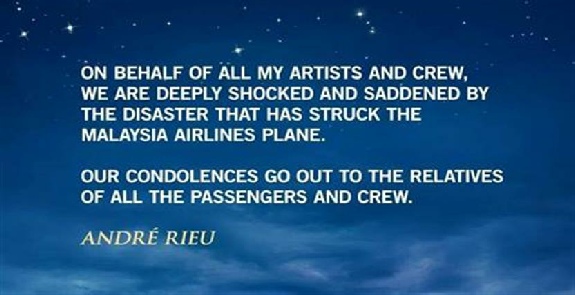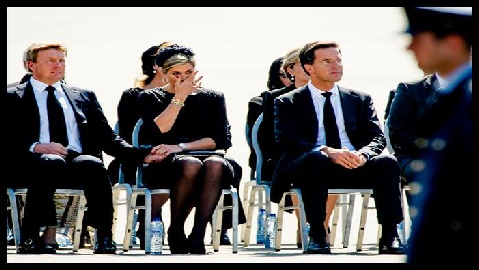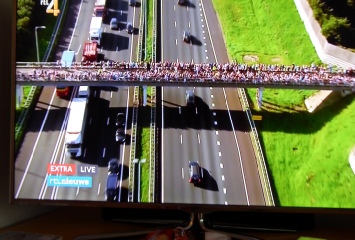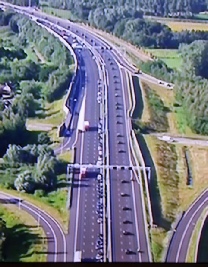 July 23rd 2014: King Willem-Alexander, Queen Maxima and Prime Minister Marc Rutten.
National Day of Grief in the Netherlands.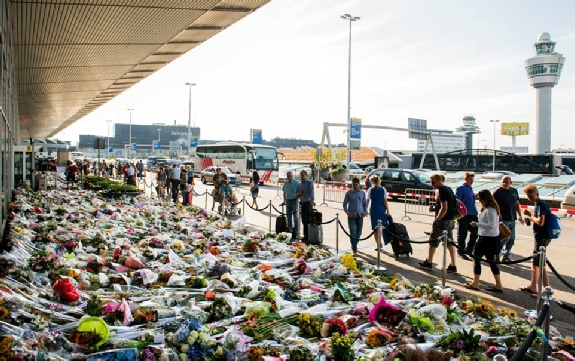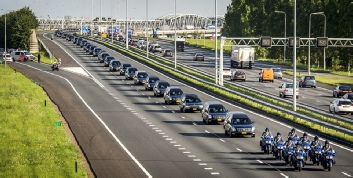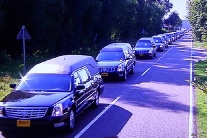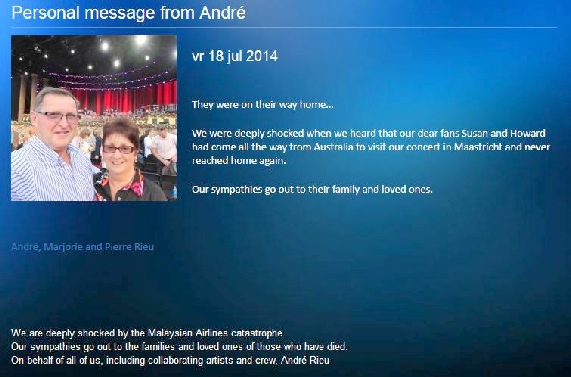 Schiphol, Amsterdam Airport.
Facebook message by Edwina Morgan on behalf of the Anzacs (Australian and New Zealand André Rieu fans), returning home to Australia via Schiphol, Amsterdam Airport:
"Here is the lanyard of us Anzacs. Hooked on Margaret Sansom's lanyard. Margaret wrote a message and we wrote a message on the back of her note. We also wrote Susan and Howard's name on the flag that was there and we all signed it".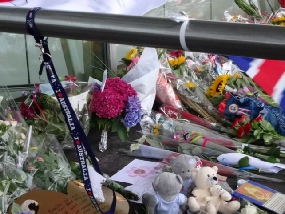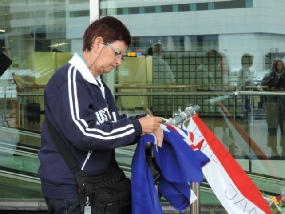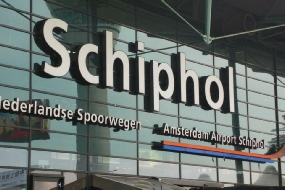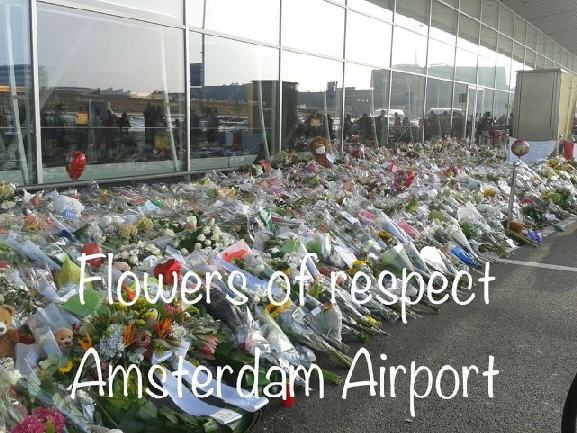 Photo: Jennifer Harrison, New Zealand.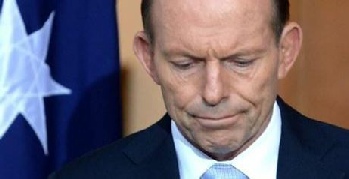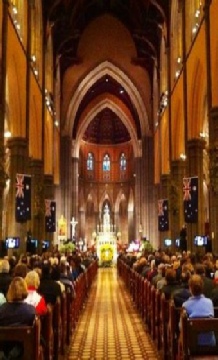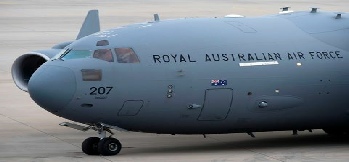 August 7th 2014: Australian National Day of Mourning.
Australia honors the victims of Flight MH17 with a national memorial service at
St. Patrick's Cathedral in Melbourne. At least 1800 people have attended the service.
Almost 300 people were killed, including 38 Australian citizens and residents.
Kathie Noonan sang: "I am Australian".
The Horder family has also attended the national memorial service in Melbourne.
Memorial Service to celebrate Howard and Susan's lives.
August 15th 2014, Eatons Hill Hotel, Eatons Hill, Brisbane, Queensland, Australia.
Photos by Berys McEvoy. The three Horder sons Matthew, Dave, Adam, and Mirusia.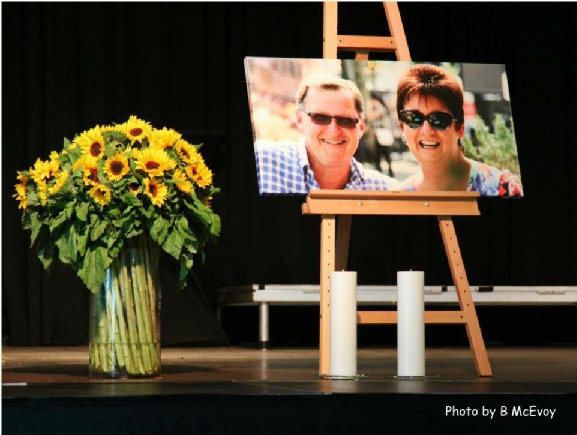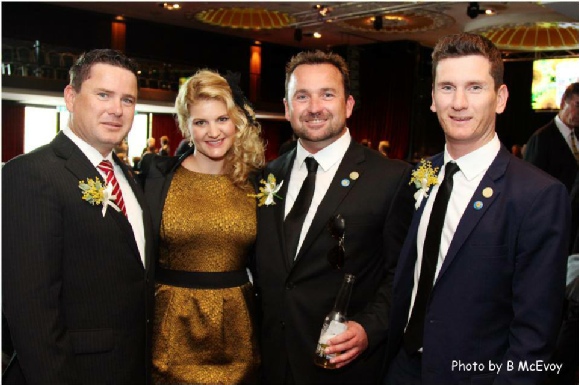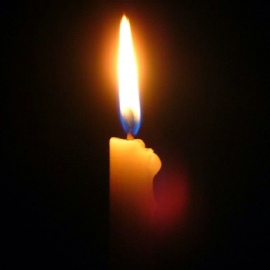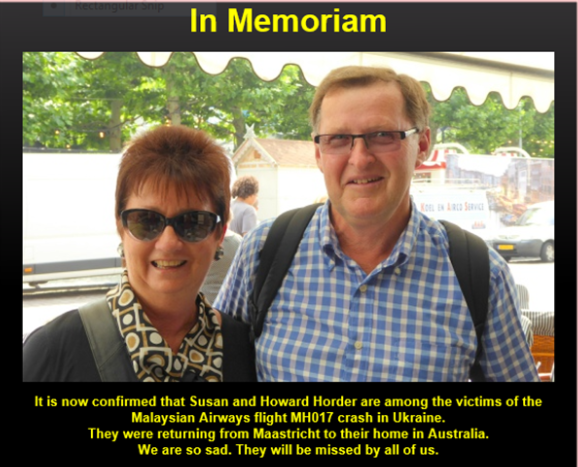 On 17 July 2014 Malaysian Airlines Flight MH 17 was shot down above Ukraine, with almost 300 people on board, including 38 Australians and almost 200 Dutch people. The André Rieu fans were deeply shocked when they heard that Susan and Howard Horder were among the victims. They had attended the concerts in Maastricht, the fan dinner and the fan picnic and were on their way home to Australia. The Dutch government announced July 23rd, (when the first bodies returned on Dutch soil for identification), as a Dutch Day of National Grief. May they rest in peace. Here a tribute to Susan and Howard as we remember them, on our fan dinner and fan picnic. Our deepest sympathy goes out to their three sons David, Matthew, Adam and family. You are all in our thoughts and prayers. Ruud and Ineke.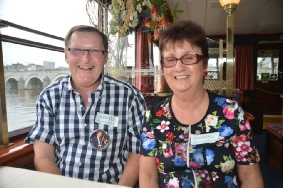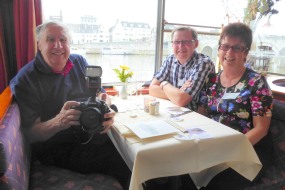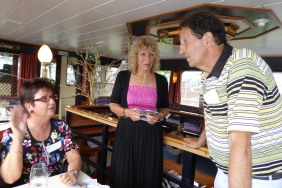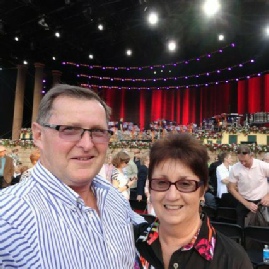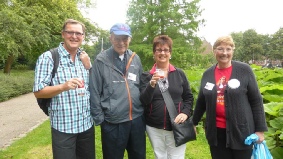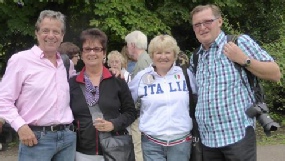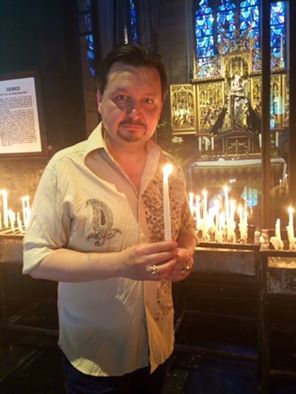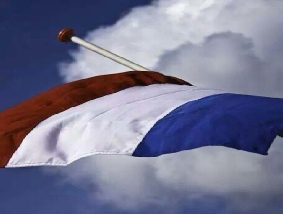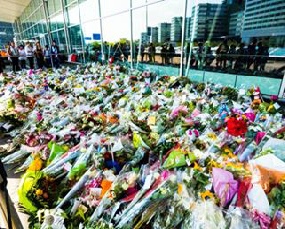 Bela Mavrak, tenor, burning a candle
in the O.L.V. Basilica in Maastricht.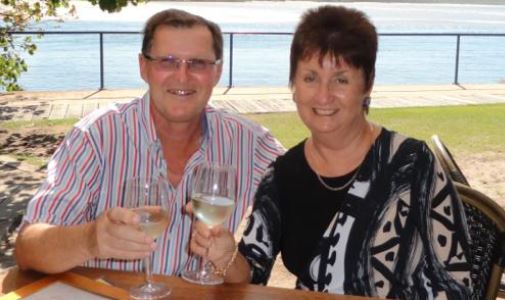 A tribute page is now live. It is created as an avenue to share stories and celebrate Howard's and Susan's lives. Please contribute your favorite memories, so we can all remember them for the wonderful people they were. Feel free to send in a photo if you think it is appropriate. Your stories can be sent via the website http://howardandsusan.com.au or by e-mailing tributehowardandsusan@gmail.com .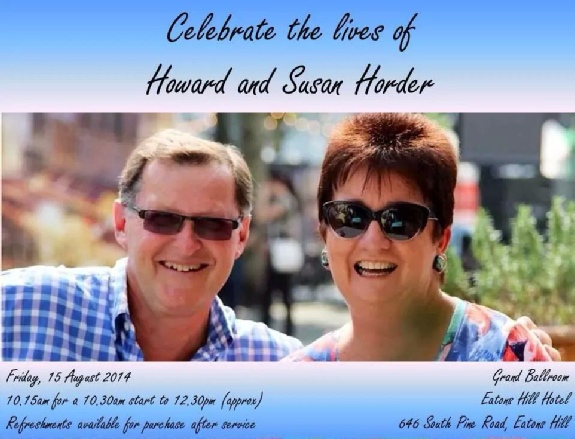 August 1st 2014: From David Horder's (son) Facebook page:
"Please share on your walls. Everyone is welcome as we celebrate the lives of our Mum and Dad on Friday 15 August 2014. The Memorial Service will be from 10.15 - 12.30 AM in Eatons Hill Hotel, 646 South Pine Road, Eatons Hill, Brisbane, Queensland, Australia".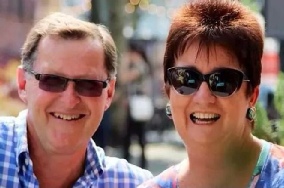 Sept. 2014: Message from the Horder family and friends in Australia: Susan and Howard returned home. They were laid to rest by their family in Australia on Sept. 24th 2014.
Seven members of the Horder family and two friends will
come to Maastricht in July 2015
to experience the last happy days of Susan and Howard. They'll attend a concert on July 12 and the fan dinner on July 11. They will be our guests of honor. We thank André Rieu Productions for putting some very good concert seats at our disposal for the Horder family members and friends.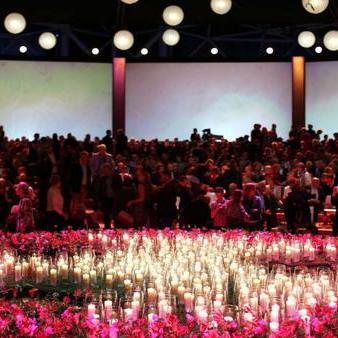 November 10th 2014:
National Memorial Day
In the Netherlands.
298 candles were lit in the
Amsterdam RAI congress building.
One for each victim, included Howard and Susan.
The commemoration service, in presence of the King and Queen of the Netherlands, was very impressive.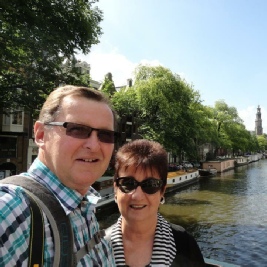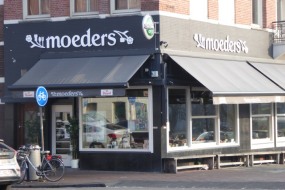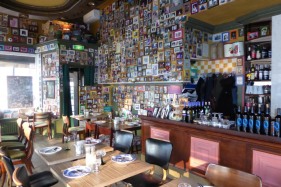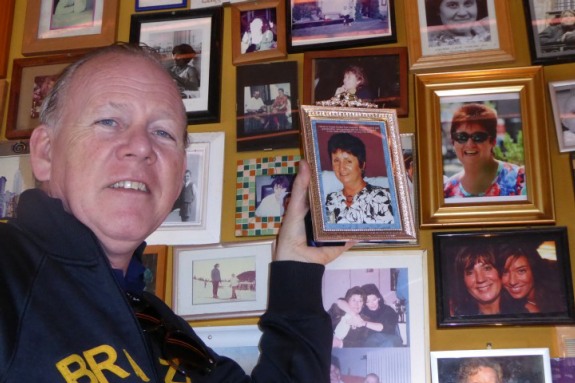 Dutch restaurant "Moeders" (Mothers) was one of Susan's favorite restaurants in Amsterdam (Rozengracht 251). The walls are covered with pictures of mothers, grandmothers, and great grand mothers. Restaurant owner Jurriaan was happy to receive two photos of Susan to give them a place of honor in his restaurant "Moeders".