www.andrerieumovies.com
www.andrerieu-fans.com


Australian tour: and the waltz goes on.
October 2013
Australian Tour October 2013:
Interview by Anneke on SBSradioDutch in Australia.
Translation by Ineke, edited by Entia.
Oct. 10, 2013
This week the Dutch program and Facebook SBSradioDutch were dominated by a visit to the studio of Dutch mega star André Rieu. He came and conquered the studio with his own cameramen, publicity agents and security team. He stayed for 20 minutes to chat about his upcoming tour, the book his wife wrote about his life, shared the story of Sir Anthony Hopkins' involvement with his orchestra and chose the tracks to play from his latest CD.
On Facebook we posted a photo of him as a child with a bird nest on his head and asked people to provide a caption. He could not remember why he was photographed with a bird nest on his head, but was amused by some of the captions and chose the winner who will receive an André Rieu DVD.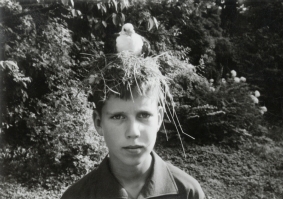 This interview by Richard Wilkins is from May 2013.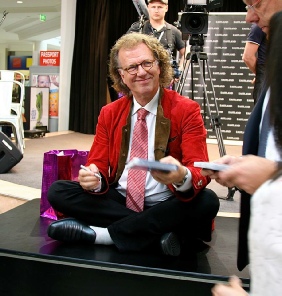 Photo to the right: Signing CDs at Eastland Mall in Melbourne. Photo: Berys McEvoy.
The following interviews are from October 2013.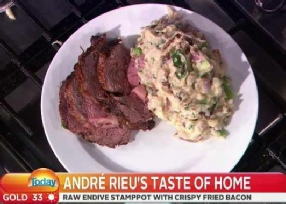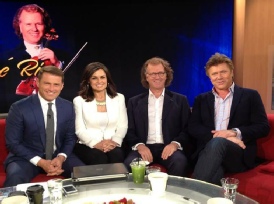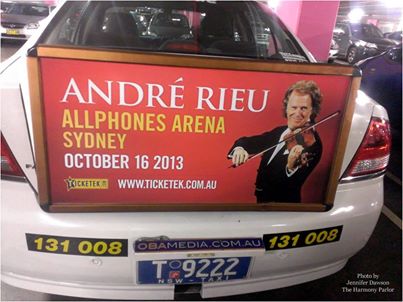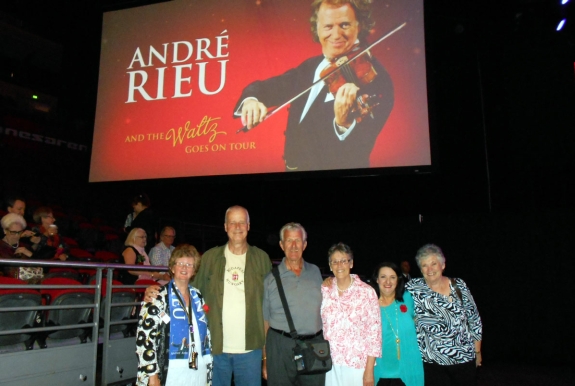 Picture to the left:
A taxi cab in Sydney.
Picture below:
John and Bobbie in Sydney, in the
Allphones Arena, together with fan friends:
Margaret, Steve, Vilma, and Angela.
Thanks to Steve Russ for sending the photo.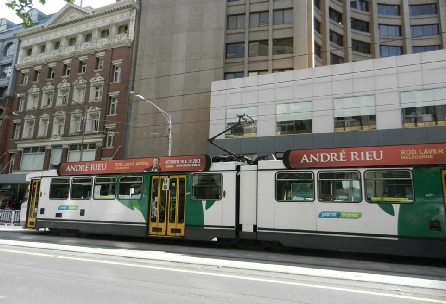 Picture to the left: Public transport in Melbourne!
Photo by Ingrid Groenendijk,
who is in Melbourne too,
to attend the concerts!
Picture below:
We can follow our friends
to the Melbourne concert via a photo on André's website!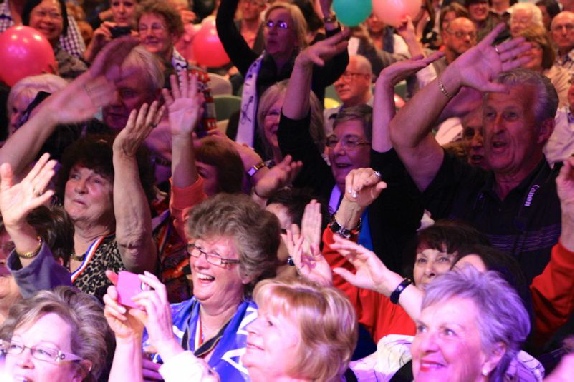 Interview, put on YouTube by Berna Bertina.
André Rieu in Perth, behind the scenes and interview.