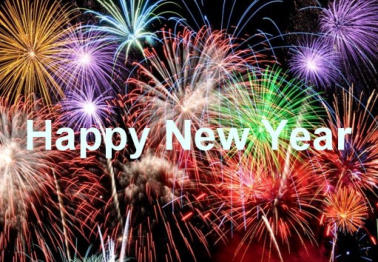 January 11 and 12, 2020.
André Rieu and the Johann Strauss
Orchestra started the year 2020
with two festive New Year's Concerts in Amsterdam
(the Netherlands) and Antwerp (Belgium).
On January 11th 2020 the concert took place in the
Ziggo Dome in Amsterdam, near the wellknown
Johan Cruyff ArenA, which is the home base of
Amsterdam's soccer team Ajax.
On January 12th they performed in the Sport Palace
in Antwerp.
Prior to the Amsterdam concert we had a fan dinner, organized by Swedish Ulrica Jönsson in the
restaurant "Soundbites", right above the entrance to the Ziggo Dome. We came together with 11 persons
of 6 nationalities: USA, Sweden, Denmark, the Netherlands, Germany, UK. It had to be a very early
dinner, because the concert started at 7 PM. Ruud and Ineke were there and created a photo/video report.
For the last several months we have missed Tanja Derwahl (cello) in the orchestra. We asked for more
information and we were told that Tanja suffers from over-strained arm muscles, called tennis elbow.
So sorry for her, it's painful! We hope she will recover soon.
In the program no new musical pieces and even the Berlin Comedian Harmony Singers sang the same
songs as years before. We are sure that they must have more on their repertoire. But André decides…..
Although we have to admit that "Irgendwo auf der Welt gibt's ein kleines bisschen Glück" (somewhere in
the world there is a little bit of happiness) is a very unique and touching song.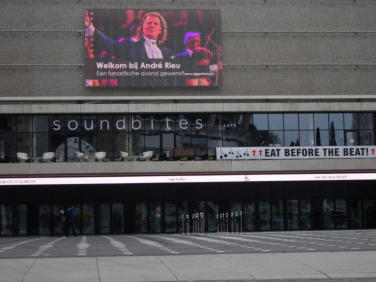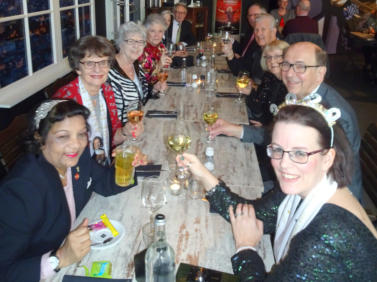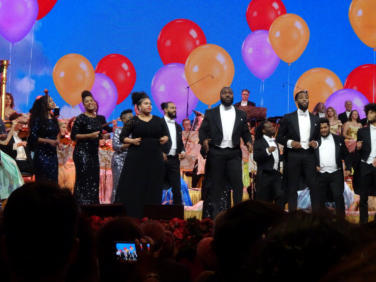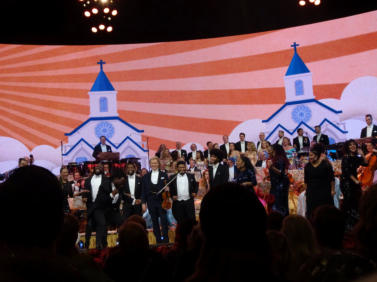 Christmas balls and Christmas trees were replaced by balloons and dancing churches.
A video impression. Duration19 minutes.
The quality is not the best, sorry, but it is just an impression.
Ruud and Ineke were in row 11 and the snow fell just behind us, on row 13 and further on.. Ineke was
waiting to take pictures of the "avalanche" at the end of the shower……. and when it came….. it was just
upon us!!! Then it was impossible to take pictures any more!!! It was all white around us!
So we were covered with snow for the second time! (First time was in Madrid, Spain, Nov. 2019).
And we have already attended a couple of hundreds concerts!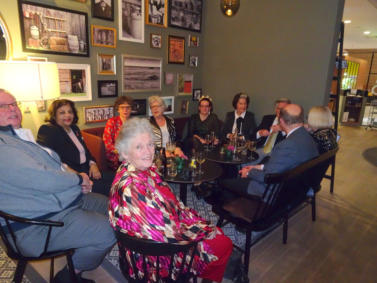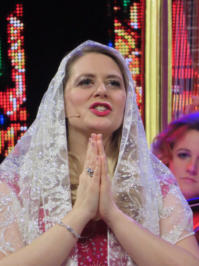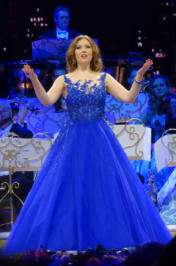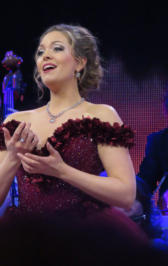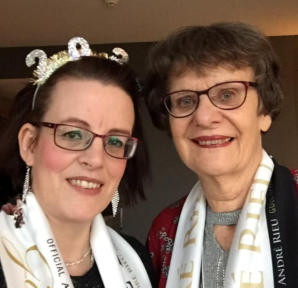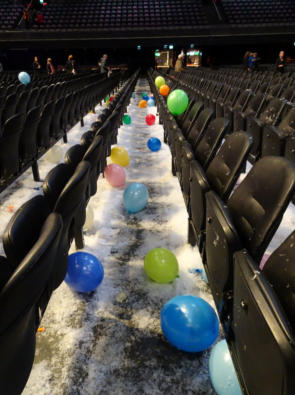 When the concert had finished and the audience had left,
some children still played in the "snow",
and this is how the empty hall looked like with snow and
balloons between the seats.
Every concert is a reunion of great friends
from around the world. On the picture to the left:
Jeannette, Sally, Kerstin, Ulrica, Margaret, Jill, Rhonda,
and Janet. (4 nationalities). Rhonda is from Australia
and celebrated her birthday.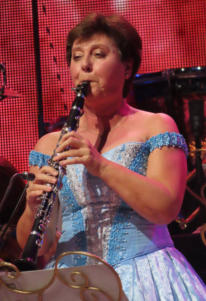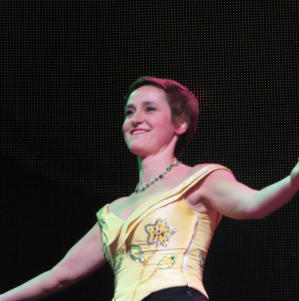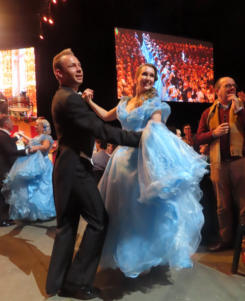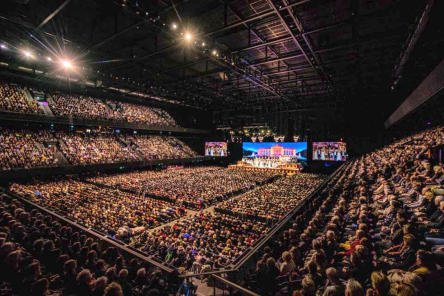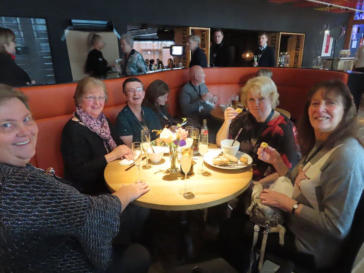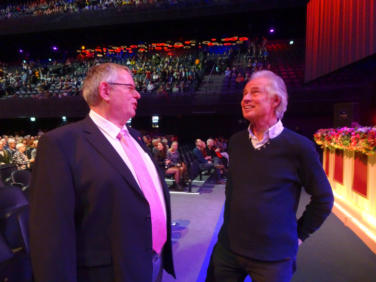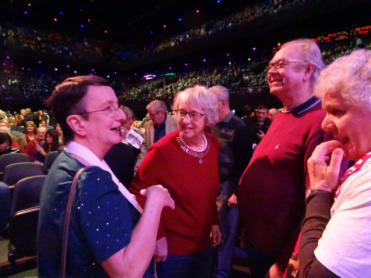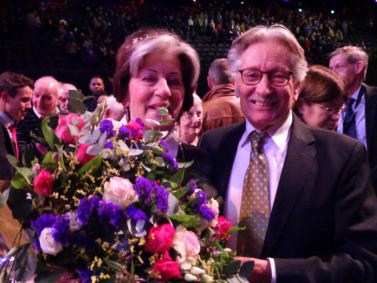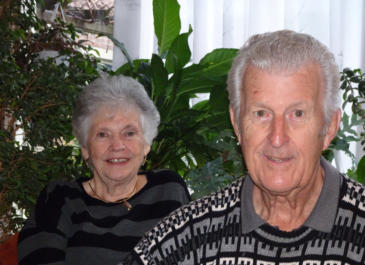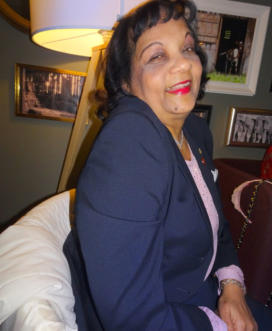 Fans, enjoying themselves, eating and drinking
together, having fun. Thanks to André Rieu and his
Johann Strauss Orchestra.
Even when having a snack from "the wall".
Ulrica Jönsson and Kerstin Lundberg from Sweden.
Fans from the UK: Sally, Judith and John Fifield and ?
An after party in the hotel bar.
Bebe
Maggiori
from the UK.
Kirsten and Torben Esbensen from Denmark,
fans from the beginning.
Ruud Elshout and Han Scheuerman (NL).
Elke and Nino Freitag from Germany,
with André's flowers.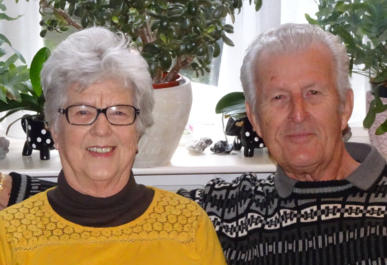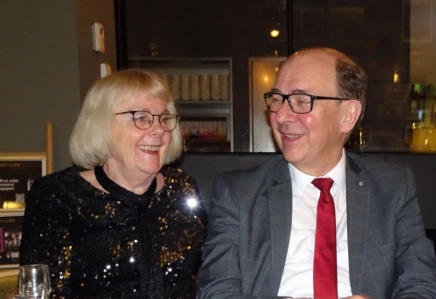 Ineke Elshout-Cornelissen (NL) and John de Jong
(NL+USA), the translation team for this website and
the Harmony Parlor.
Photo/video credits:
Jeannette, Rhonda, Sally, John, Ziggo Dome, Ruud/Ineke, AR Travel.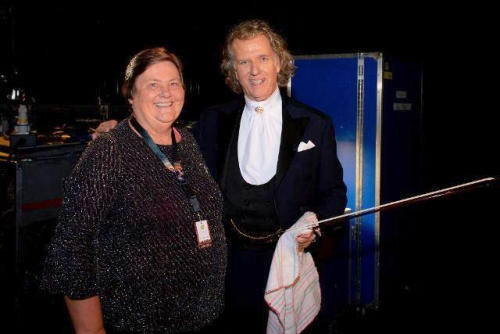 We like to finish the page of the New Year's Concert Amsterdam with the photo of the year:
André's present to Rhonda Bradley for her birthday. Congratulations Rhonda!
Rhonda had booked an André Rieu Travel VIP package, including a one night hotel accomodation,
a premium concert ticket, lunch, dinner with the MSO (Maastricht Salon Orchestra) playing,
some gifts and attending the soundcheck, for € 799,00.
This is what André wrote on his Facebook account:
"What a fantastic way to start 2020. A beautiful New Years concert in Amsterdam and right after the
concert I was able to surprise one of my biggest fans, Rhonda, who flew over from Australia to visit her
88th concert on her birthday! Stories like this make my day".
Here comes Rhonda's report on Facebook:
"Homeward bound with my gifts from André Rieu Travel. Some friends have asked for a full report about
my birthday surprise when I had my photo taken with Andre. I am an Australian fan who has been to
concerts in many different countries. When Andre announced that the first concert for 2020 in Amsterdam
had a VIP package that included the sound check, I immediately decided to book a VIP package through
Andre Rieu Travel. I arrived in Amsterdam the night before and the day commenced at midday with a
buffet lunch. We then went to the Ziggo Dome, where we were welcomed by Pierre with his dog Flo. We
sat on the stage on the chairs used by the orchestra and Pierre spoke to us for about half an hour and
asked where the guests come from and if they have been to a concert before. For a number of guests it
was their first live concert. We then sat in the audience and watched the sound check which is an
opportunity to fine tune things before the concert. We saw all the special guests perform their songs
together with the Platin Tenors, Donij and Anna and some other items by the orchestra. It was a very
special two hours. We then returned to the hotel for dinner. The Maastricht Salon Orchestra comprising
Gosia first violin, Cord second violin, Frank piano and Roland double bass played for us while we were
eating. The music is that which Andre originally played with the MSO. Frank then announced there were a
couple of birthdays. Our desserts had sparklers and the MSO played happy birthday. We then attended
the concert which was fantastic filled with beautiful music. After the concert I was with friends at the front
of the stage and Joanne from Andre Rieu Travel asked me to come with her. I met Pierre and André and
had my photo taken. It was a lovely surprise, totally unexpected and I feel very privileged to have had
such an opportunity. As André says he and the orchestra have a lot of fun together performing around the
world. I too have a lot of fun going to concerts and meeting fans from around the world who have become
friends. Andre Rieu Travel puts together fantastic VIP packages for special concerts and ticket, coach
transfers and hotel accommodation for most concerts around the world. They do a wonderful job, so thank
you to Joanne and the team".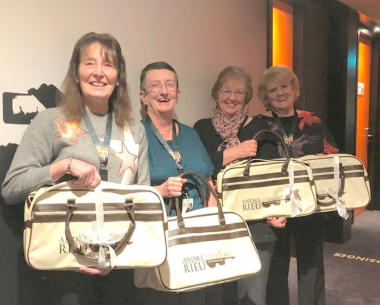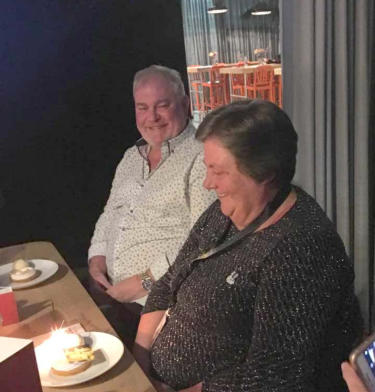 Play list of the New Year's Concert:
76 trombones, tenors: Oh Marie, Return to Sorrento.
Snow waltz,
Gospel Choir: The saints, I will follow Him (solo by Joline Soomers),
Amen, Happy days.
Viennese medley, White Horse Inn.
Anna with Memories,
Manoe: Hava nagila,
Berlin Harmonists: Veronica, little happiness, sailor's love.
Second Waltz (dancers),
Donij: Vilja song,
Blue Danube, Bolero, Radetzky March, Libiamo,
Can't help falling in love, Amsterdam Medley,
Viva Espagna, Tutti Frutti, Adieu, Marina.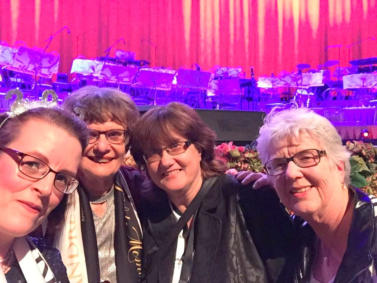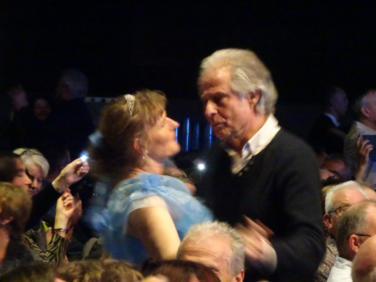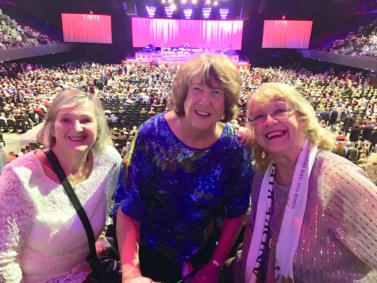 Ulrica, Kerstin, Jeannette, Ineke.
Han with a waltzing princess.
Jennie Burley, Angie Hughes, Linda Kirkman, UK.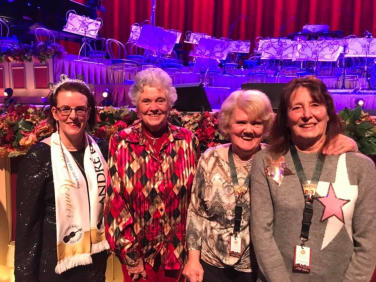 Ulrica, Bobbie, Jill, Margaret.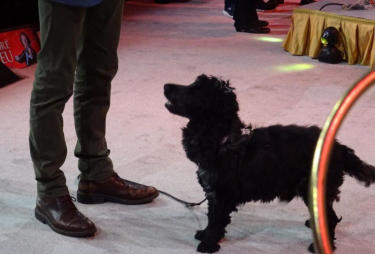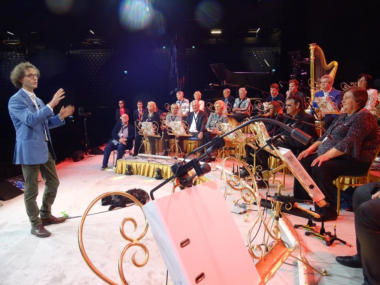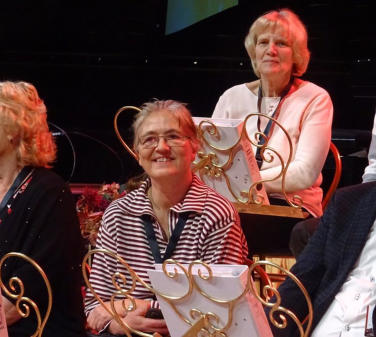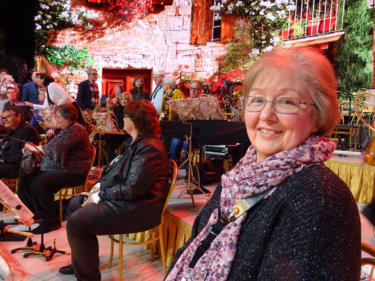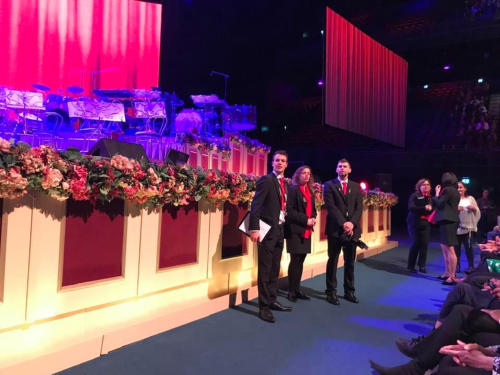 The André Rieu Travel Team.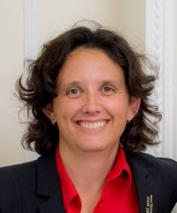 Video (13 minutes) by Gunilla Burlin.
At the VIP soundcheck in Amsterdam 11th January 2020, Pierre talks about the logistics for the concerts,
the preparations before the concert starts and how the logistic is done when the concerts are far away from
Europe. He also talks to Rhonda Bradley from Australia who came all the way to celebrate her birthday at
the concert and this was her 88th concert.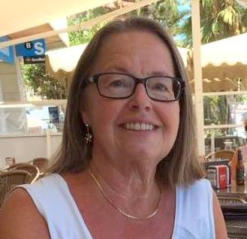 On January 5th 2020 there was a very nice interview in the Belgian newspaper "Gazet van Antwerpen",
titled:
"I have to live in a castle, because I am the King of the Waltz".
Click HERE to read the article on Harmony Parlor website.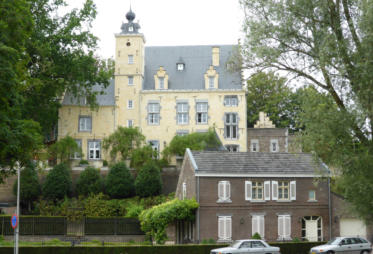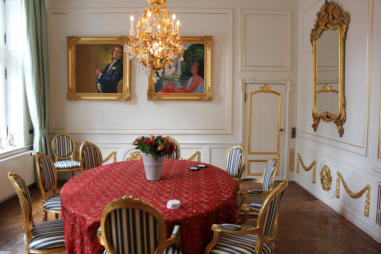 André's castle "De Torentjes" in Maastricht, NL.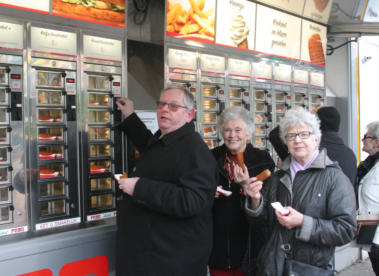 John and Bobbie de Jong, USA.