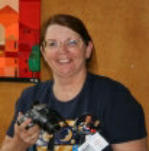 For more news and
interviews, go to
Sue's / John's
André Rieu fans
Harmony Parlor
fan web site.
Click
HERE
.
Sonja's dormant
Translations
web site
(2002 - 2008)
contains more
information.
Click HERE.
The Maastricht webcams.
Hotel DuCasque replaced the aging webcam in July 2014.
Please click HERE to see the images of the new high quality webcam
facing the Vrijthof square in Maastricht.
Since November 2018 café/restaurant "Piepenhoes" added another webcam
overlooking the river Meuse, their own outside terrace along the river, and the ancient Servaes Bridge.
Images of this webcam are on the same page.
last update: June 20, 2021
Location of visitors who ever visited this website.
Currently a few fake Rieus are misleading the fans on Facebook, Twitter, Instagram, Pinterest.
Be sure that the real André Rieu never writes messages to fans on Facebook, via PM or otherwise.
He'll never ask for money or whatever. He has no adopted son, he does not announce concerts or
Meet and Greets on Facebook. The right information can be found on his official website:
www.andrerieu.com.
So please report and block these fake persons. Instructions (from André's Facebook page) how to
do that, click HERE.
Click on the maps to see where our visitors come from (past 24 hrs).
March 2020 - July 2021.
We created a few pages on our website with everything
André and JSO members were doing during the time that
they were not allowed to give concerts.
Staying at home due to the Corona virus.
The latest addition: June 10, 2021:
After a Corona lockdown of 15 months, André
and his orchestra start to play again together.
On June 5th 2021 the Dutch government relaxed the
restrictions and Andr
é was allowed to be in the studio with
50 persons (the orchestra), to record the new CD with the
appropriate name "Happy Together". On June 10th the
government announced the Covid restrictions to be lifted in
the Netherlands as from June 26, 2021.
Click on the picture.
April 23, 2021
RTV Maastricht:
interview: "The Meeting".
Frank Steijns tells nice stories
from the clock tower of the
Maastricht Town Hall.
Click on the picture
(and explore the 9 (!) Frank
Steijns pages on this web site!.
Announcement by André Rieu on YouTube, April 30, 2021.
The July concerts 2021 on the Vrijthof in Maastricht will be postponed again, to 2022.
Tickets remain valid for 2022. For more information: https://en.vrijthof.info/
Click HERE for the rescheduled dates on this website.
April 30, 2021.
Interview with L1mburg
Centraal, (local TV)
about the canceled 2021
Maastricht concerts.
Click on the picture.
May 7, 2021. Let's support André and Pre-order his newest DVD!!
Magical Maastricht - Together in Music
There is no greater feeling than standing on stage for an enchanted evening filled with music and dance in
my hometown of Maastricht. The atmosphere is unique. So, narrowing down 15 years of performances onto
one DVD seemed like an impossible challenge! When myself and Marjorie looked back at these concerts
the memories came flooding back - so many wonderful and happy memories. In the end we followed our
hearts and chose some beautiful melodies, heartbreaking arias and numbers which have the whole square
up and dancing. I've always said music brings people together and nowhere more so than on the Vrijthof in
Maastricht… it truly is magical.
"Magical Maastricht" is available in stores from 28 May 2021. Pre-order your copy from 7 May at
www.andrerieu.com/en/magical-maastricht-dvd/ and let your hearts be filled with love, hope and joy with
this delightful new DVD by superstar André Rieu!
May 27, 2021
Short interview
with Pierre and André
on Dutch TV: Shownews.
Pierre Rieu gives us a guided tour
through his war museum in the
making.
Click on the picture.
June 4, 2021.
Interview at NPO 1, Dutch TV,
program: OP1.
Great news! Due to relaxed
corona measures, André
and his orchestra will start
rehearsing and recording a
new CD, on Monday June
7th 2021.
Click on the picture.
June 7, 2021.
Just a gorgeous photo!!
After 15 months of corona lockdown, André started the rehearsals and recording a new CD in the studios
again, with the entire orchestra. This is a picture which makes us so happy!! Click on the photo.
June 2021
Pierre's company "Piece of
Magic" presents a new cinema
movie, being released in the
summer of 2021.
Please check André's
official website under
"cinema" and you can
sign up for a newsletter.
Or just click on the "sign up"
link on the picture at the right.
June 10, 2021:
Government's announcement:
The Netherlands are lifting the Covid measures from June 26, 2021. (and the world will follow soon).
André is overjoyed and created this very funny video clip! To read more: Click HERE.